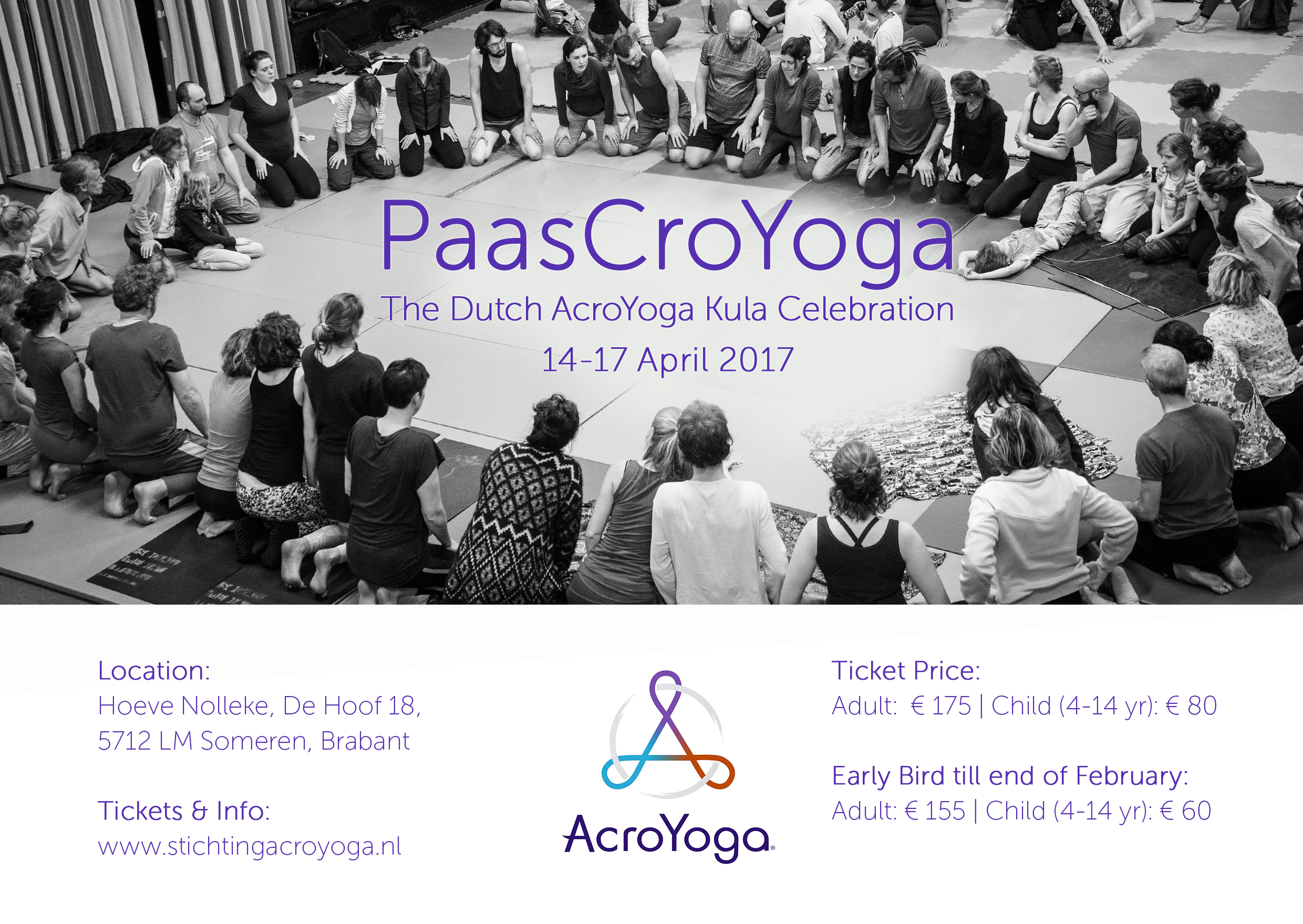 A time to come together with friends, old and new.
Join us for the Easter weekend to share a passion for play, yoga, acrobatics,
body work, relaxation, good vegetarian food, singing and dancing!
The Dutch Kula Celebration offers a large variety of workshops
with the Dutch AcroYoga teachers and special guest teachers.
There are workshops for all levels; from total beginners to advanced acroyogis.
Families are welcome, children can join the special kids' program.
There will be something for everyone!
And it wouldn't be PaasCroYoga without our famous massage and dessert party!
Come create joy and welcome the spring by being part of the AcroYoga community.